Mysuru's heritage properties are victimised by modern expansion, official apathy, lack of concern and a total lack of knowledge about the structures built by the erstwhile Wadiyars. These properties are, however, crucial in helping Mysureans to connect with their past.
While the heritage structures that dot the city get some attention, the least attention is given to ornate fences that surround the buildings. A fence is important in the presentation of a building and usually complements the style and era of the property. A fence differs from a wall in not having a solid foundation along its whole length.
If an original fence still exists, heritage experts recommend that the fence must be retained and conserved. The aim is to conserve as much of the original fence material as possible, and replace only what is necessary. A fence that replicates a fence style common to the period and style of the building to which it relates may be appropriate, they suggest.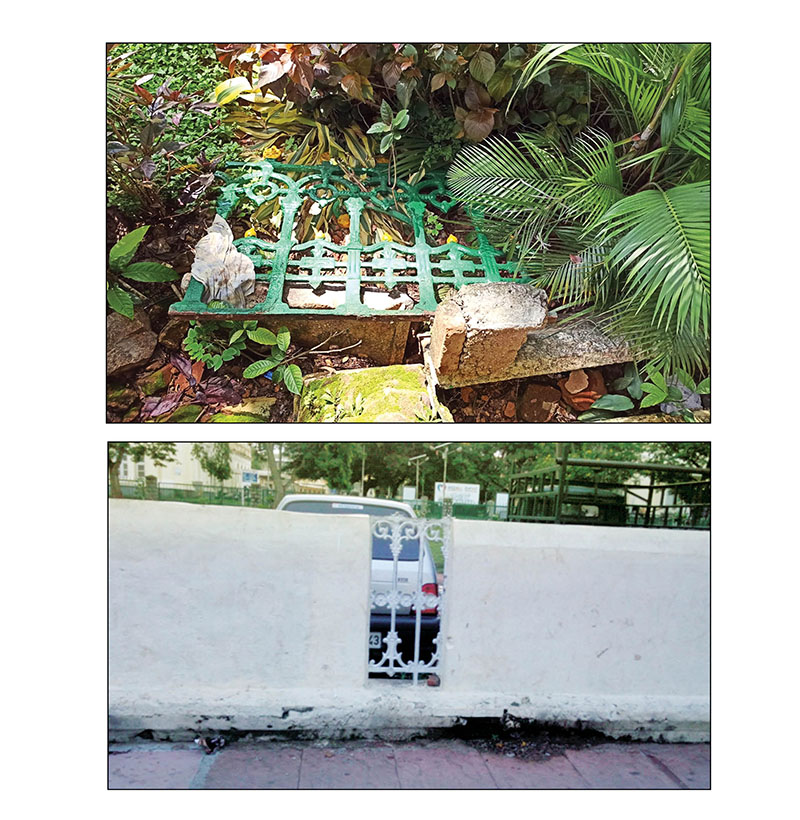 But unfortunately, fences around key buildings in city are in a shambles and no effort has been made so far to safeguard them. Star of Mysore reader Vidyuth Shashidhar has sent us a few photographs of fences that need urgent repairs and restoration.
The Mysuru City Corporation (MCC) is one such office where the fences around it are in a dilapidated state. This building was built during Nalwadi Krishnaraja Wadiyar and the structure slightly resembles the Mysore Palace as both of them are built in Indo-Sarcenic Architecture Style.
"Thanks to these magnificent structures, Mysuru has earned the sobriquets like 'Cultural Capital', 'Heritage City' and 'City of Palaces.' But if one examines the structures and the fences surrounding them, one will cringe in disgust as the fences have not been maintained at all," he says.
During the rule of the Wadiyars most of these buildings were fenced with an artistic fencing. Wadiyars ensured that fencing is consistent in design, materials and scale. These fencing materials were manufactured by Visvesvaraya Iron and Steel Plant. These cast iron fencing can be seen in K.R. Hospital, Command Area Development Authority Office (CADA), MCC Office, Chamarajendra Academy of Visual Arts (old CAVA building), Mysore Medical College and the Mysore Palace, he says. 
Even the City Railway Station Office had an artistic fencing but unfortunately this fencing was removed and a modern fencing has been put up which has no history or significance of the past. K.R. Hospital and CADA Office authorities are unable to maintain it — here too they are gradually being replaced by concrete compound walls.