Mysuru/Mysore: Students of the Department of Electrical and Electronics Engineering,Vidya Vikas Institute of Engineering  & Technology (VVIET), Mysuru, have won the first prize in Inter-collegiate project competition 'Jnana-Vignana-Tantragnana Mela,' conducted by Adichunchanagiri University recently. 
Their project 'Agrobot' under one of the project themes, 'Digitalisation and Sustainability,' won a cash prize of Rs.10,000.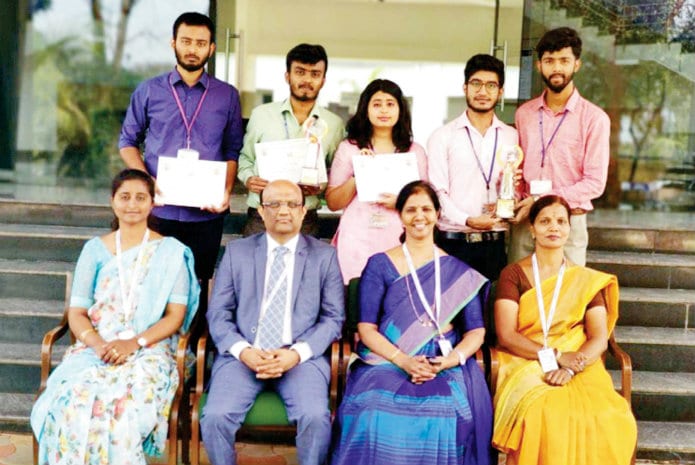 The students — N.M. Samarth Raj, M. Sandeep, Swati Hegde, C.S. Shreejan and L. Tejas — created a unique robot 'Agrobot,' which solves the basic problems of farmers involving multi-tasking options, which helps the farmers save money from buying different tools for different operations. The robotic arm uses a camera module which detects whether the fruit is ripe or not using machine learning technique and after detection the robotic arm plucks the ripened fruit. By implementing all these features in a single robot, it not only helps farmers save money but also reduces dependency on labourers.